Anil Chopra Founder Director - PALM AV expo 2022 will attract full spectrum of product and technology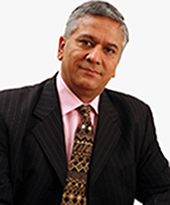 Anil Chopra
Founder and Director
of PALM Expo
Anil Chopra, Founder and Director of PALM Expo platform including the Pro AV expo organized alongside PALM, expresses his perception of the future of the annual gathering of 25,000 professionals at the PALM each year till 2019.
PALM Expo will fulfill its RESPONSIBILITY in 2022 in once again organizing a full-blooded pro audio, audiovisual and lighting expo.
"PALM Pro Sound & Light + PRO AV Exhibitors in 19 years of the expo have grown Indian markets and delivered the best the world has to offer to Indian trade and community of professionals. The last two years was a great disappointment when 25,000+ pros and trade attending the expo couldn't meet and jam the extensive highlight features. Planning new product launch and developing user community at the PALM is what grew the business. PALM delivered business. The two-year gap means PALM will provide a robust show in 2022 to gear up business and connect the industry to network again.
My perception is that it is PALM responsibility to gear-up pro audio, audiovisual, lighting+ PRO AV to high-growth in demand and consumption and provide trade that fantastic connect once again with all the popular features PALM is famous in hosting.
Smita Rai, Vice Exhibition Director, has delivered PALM Sound and Light Conference Summit, IRAA Awards, PALM Sound and Light Awards, PALM Technology Magazine and AV-ICN Magazine and the website content. She works with the industry to bring to you the news of latest technology and product in all the PALM Media. As Vice Exhibition Director she will also oversee the Exhibit Features like the Live Arena, Qube Demo and Line Array Demo."
Smita Rai tells you more about what to expect in PALM AV- ICN 2022.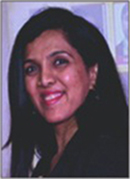 Smita Rai Vice Exhibition Director aims to deliver Features and Highlights at PALM 2022
"PALM has always been the principal catalyst which has fueled the industry by connecting manufacturers and distributors with dealers and end users. It is the place to meet buyers from India. The importance of PALM expo 2022 is incontestable as it points to new beginnings. PALM expo 2022 in conjunction with the AV-ICNx expo will be a major game changer as it will drive the revival of the Pro Audio, Audiovisual and Lighting industry, reactivating the trade and providing a physical platform for buying and selling. The expo will reinitialize business connections, networking and interaction between the exhibitors and their prospect partners, dealers and end-users.
PALM expo has grown consistently year on year till 2019 covering 27,000 sqm across Demo Qubes, Line Arrays, Conference Halls and exhibit area. We will meet the challenges to once again provide an international class show production presenting exhibition floors, Demo Qubes and Line Array demos featuring industry leading brands, besides other engaging and dramatically successful features such as a stellar line-up of speakers at the PALM Sound and Light Conference Summit, Lighting Design Showcase providing a platform to young aspiring lighting designers to showcase their talent and the PALM Sound & Light Awards and IRAA awards which honour innovation, technology, creativity and talent."
Destination for AV Industry: PALM's evolution in providing total solutions in event entertainment technology has witnessed the largest gathering of systems integrators than at any other expo in India. PALM's focus on Audiovisual is a game changer providing exhibitors a real opportunity to reach the potential market in exhibiting to over 25000 unique visitors directly or indirectly involved in AV technology.
You can contact me directly to discuss booth availability or for any other assistance you may need regarding your participation at the expo
Mobile : +91 9820943398
Email : srai@palmexpo.in, srai@av-icnx.com
Get active and grab your chance to showcase
your best alongside top brands in the industry